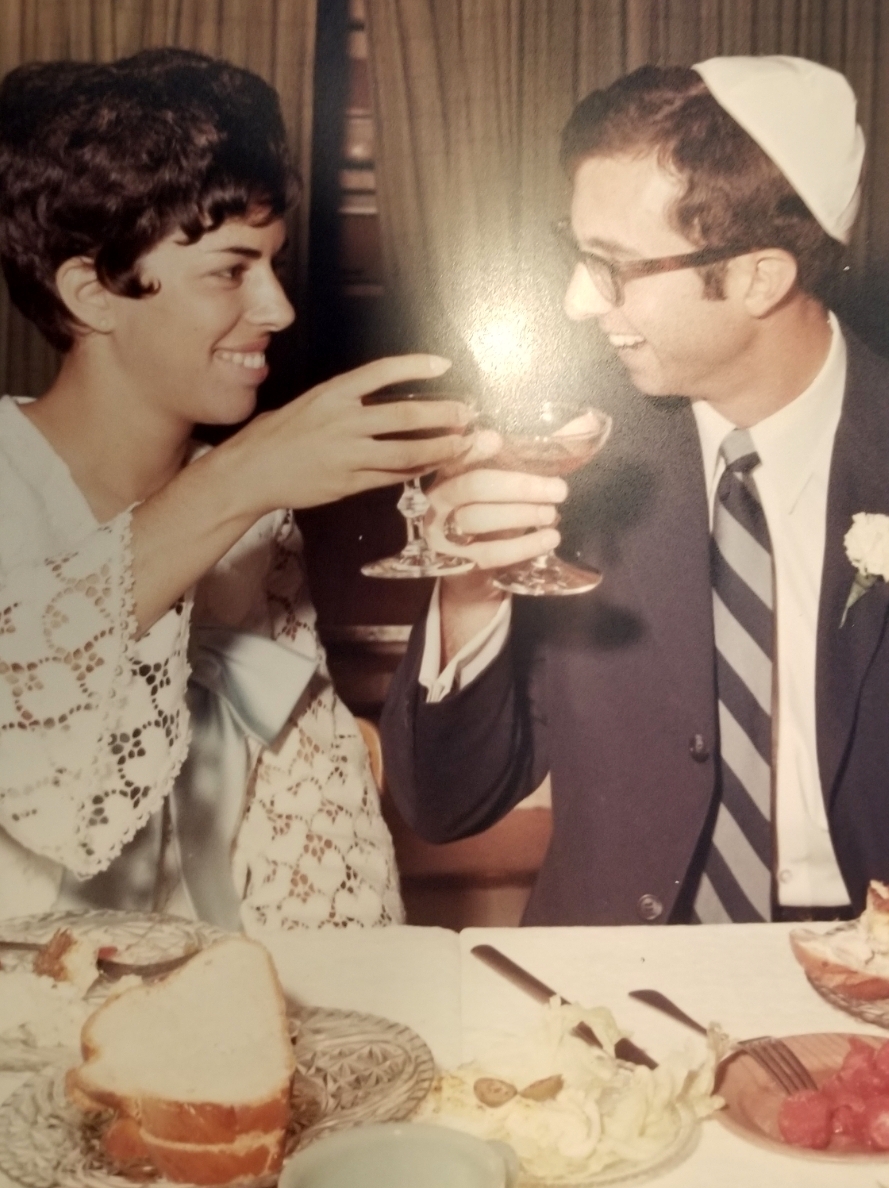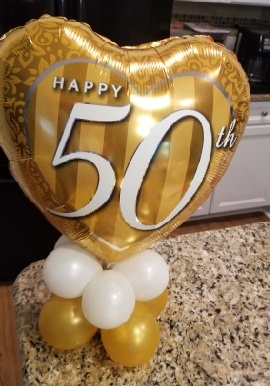 Flo and Barry....It Started 50 Years Ago in Orlando,Florida

August, a Month of Celebrations: Anniversary, Birthday, Rite of Passage

Exclusive to Geechee Courier

August was full of celebrations for the Charleston Breibart's. Barry and Flo celebrated their 50th wedding anniversary. Barry celebrated his 75th birthday. And Luke became a teenager.

The August 3rd anniversary party was a dinner at the home of Barry and Flo. An excellent smoked and barbequed dinner was catered by daughter Heather and husband Bill Melton assisted by Nicole Phelps, their niece.

A magnificent balloon display was provided by cousins Martin and Dell Lazarus. Local guests included the family and a few close neighbors. Other special guests included long-time friends Russell and Eileen Rosen, Bill and Valerie Needle, and Philip and Marisa Kornblutt.

Barry's 75th birthday was celebrated at Bessinger's Barbeque by more than 50 friends. Most of the friends are members of the North Charleston Senior Pickleball Association. Members of Barry's WARM (West Ashley Retired Men) coffee and lunch group also attended.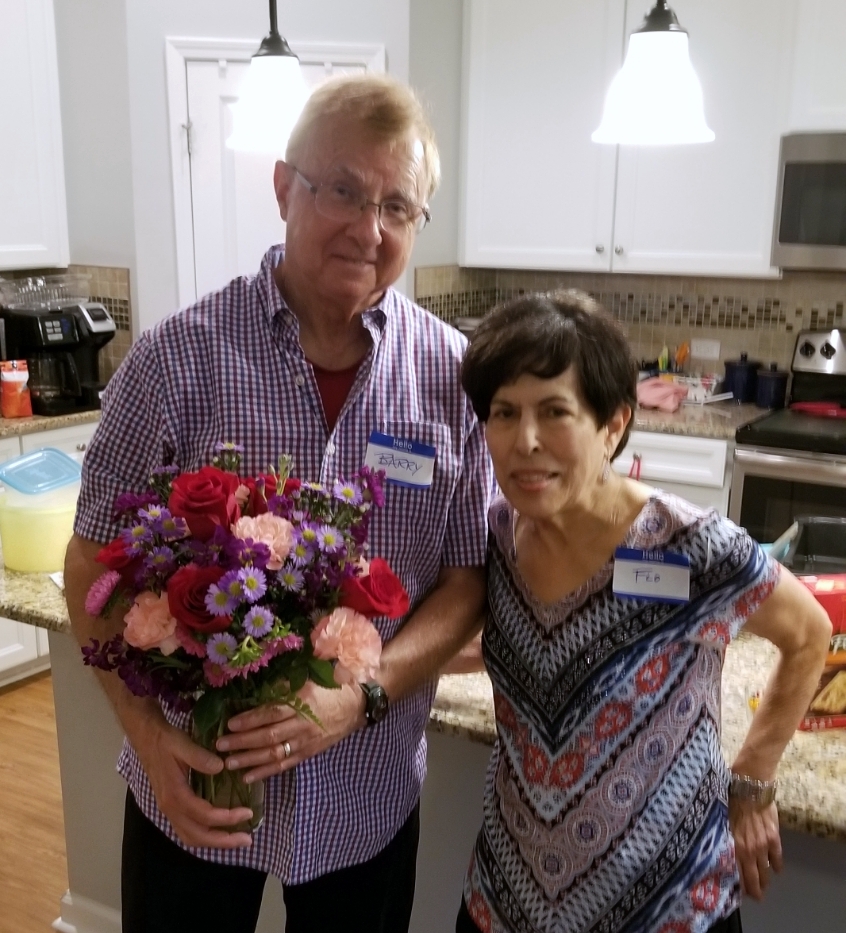 Flowers for the 50th Anniversary

Barry was, as always, the charming host for the evening. Recorded music and electronic support were provided by "AJ the DJ" a professional DJ and party personality, and Barry's pickleball doubles partner. Guitar music and sing-along were provided by Art Klein. Art is a musician, artist, and local Renaissance man.

Several local talents made their public debuts at Barry's party. Ed Silverberg and Cousin Judy Berry made their first appearance as a ukulele duet called at various times Jewkuleles or Silverberries. The Amazing Mrs. Silverberg also made her first public appearance, and first use of a microphone, to tell hilarious jokes and stories in her borsht-belt style.

Plans are already underway to celebrate Barry's 76th. The Charleston pickleball community is demanding that this become an annual event. All the entertainers have committed to enhanced performances for 2020.

Luke's 13th birthday was celebrated on August 17 at his home with family and close friends. Most of the gifts and the cake had a Roll Tide flavor. The gifts were accompanied by birthday cards capable of making noises only a young boy can totally appreciate. Luke's noise-making cards had his brother, Logan, in a state of perpetual gigledom. Logan's laugh is contagious, so even the most straight-laced senior citizens enjoyed a hearty laugh.