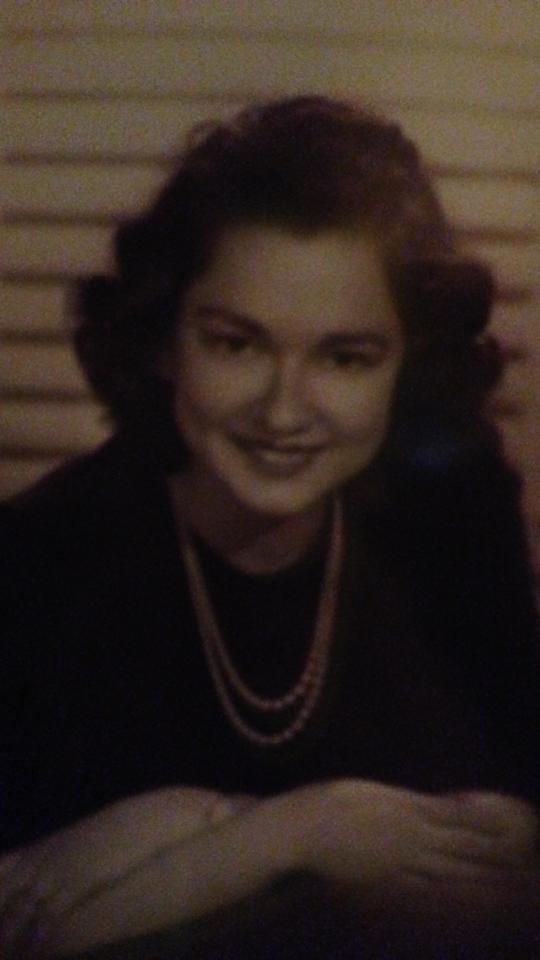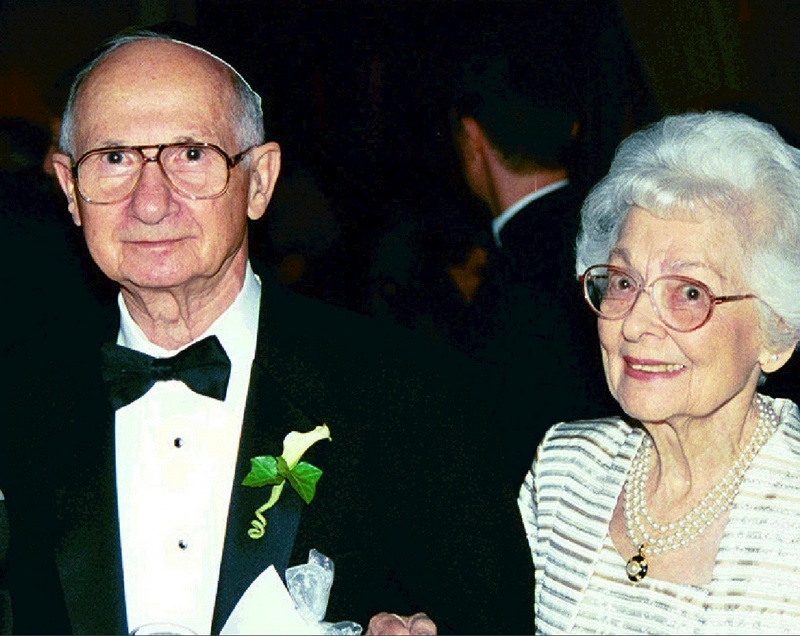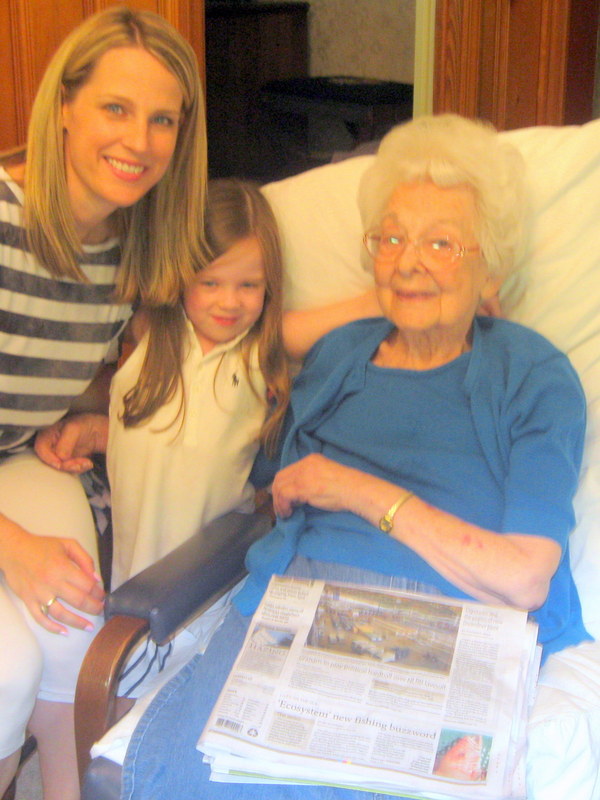 Bertha in her 20s; with George at granddaughter Jennifer's wedding in 2002; with Jeniffer and her daughter, Jordan Brie, in Charleston in 2012 (Thanks to Simona and Jennifer for picture of Bertha in her 20s
Bertha's Obituary (From the News and Courier)
Bertha Lazarus Breibart, 95, of Charleston, the wife of George Breibart died Friday, December 13, 2013.

Mrs. Breibart was born in Charleston on December 24, 1917. She was the daughter of Louis Lazarus and Rose Sacharevitz Lazarus.

She was a loving and attentive wife, mother, grandmother, and great-grandmother. She was a graduate of Summerville High School, and she represented the Town of Summerville in the 1935 Azalea Festival parade in Charleston.

Mrs. Breibart worked side-by-side with her husband for many years in his family grocery store on Meeting St. She also worked for the Charleston Jewish Federation. At one time she owned a clothing store in Byrnes Downs called the Cotton Gin. She was an early member of the Byrnes Downs Garden Club, and she helped plant many of the beautiful oak trees that grace the neighborhood today.
She was active in many religious, educational, political, and social organizations during her life. She also found time to be involved in her sons' schools, PTA's and sports teams.

She was known for her warmth, honesty, and incredible baking skills. (For her Mandel Bread recipe, click here)

She is survived by her loving, attentive, and devoted husband of 72 years; two sons: Barry Breibart (Flo) of Charleston and Richard Breibart (Simona) of Birmingham, AL. She had four grandchildren and four great-grandchildren.

The family would like to thank her devoted care givers, Hospice of Charleston, and Dr. Shannon Kennedy for keeping her safe, secure and comfortable. In lieu of flowers, donations may be made to Synagogue Emanu-El, 5 Windsor Drive, Charleston, SC 29407 or Hospice of Charleston, 676 Wando Park Blvd, Mt. Pleasant, SC 29464.
Barry's Graveside Eulogy for Bertha

First I would like to thank some special people who helped us care for Mother over the last three and a half years. Most recently -- Hospice of Charleston -- Michelle and her team.
Her absolutely loving and devoted family of caregivers: Kanitra, Tonya, Shondra, Mary, Karita, Tina, Erica, Misty and Peggy. They gave up time with their families to be with ours. Most of them spent more time with our parents than we ever did. They are angels.

Congregation Emanu-El. How can we thank you enough for making a home for our parents? We never had to worry about where they were. If they weren't at home, there's a pretty good chance they were safe with you.

Now I have to be short and to the point. Many an Emanu-El rabbi was faced with Mom sitting up front reminding him to wrap it up. Yesterday I asked Dad if he had any special instructioins for the rabbi. He said -- Keep it Short. So, OK. Short it is for me, too.
Our parents have been a married couple for over 72 years. Add a few years for dating and an engagement, and you have a relationship that began -- under the oak trees -- on the battery --almost 80 years ago. And yet, even when Mom could no longer even get out of her chair -- anytime Dad returned to the house -- fom the grocery store, from Minyan, from the doctor -- her face would just absolutely light up when he came in the door. And he just kind of glowed back at her. Theirs was truly a romance that spanned eight decades.
There were no strangers in Mother's life. She was a welcoming beacon to any ship entering her harbor. When she worked with Nat Shulman at the JCC, she was the first person to welcome Jewish newcomers to Charleston --in her very special accent.

Mom loved her husband. She loved her children. She was an exceptional mother-in-law. She adored her four grandchildren, and she ABSOLUTLEY adored her great grandchildren. She was there for her brothers and their wives and children -- and for Dad's brothers and sister and their families. She helped care for her own parents and Dad's parents. And the nieces and nephews --wow, I think she knew all of their birthdays.

Mom had many friends throughout the Charleston community. People are forever stopping me and telling me how much they love Mother, and what a special couple she and Dad are.
We are extremely lucky to have known Mom and to have been touched by her charm, her wit, her warmth, and her love. We will truly miss her, but a little of her lives on in each every one of us.
Thank you again for all your love and support.


)