Jamie Lauren Breibart and Danny Hernandez were married on November 11,2018 in Charleston at the historic William Aiken house, which dates back to 1807.

Jamie is the daughter of Simona and Richard Breibart, of Birmingham; Danny is the son of Edwin and Carmen Hernandez of Raleigh, N.C.
Jamie is the granddaughter of the late George and Bertha Breibart.
The ceremony was performed by CharlesSteinert of Charleston, a boyhood friend of Richard Breibart.

Jamie's sister, Jennifer Alexander, was Matron of Honor. Her niece, Jordan Alexander, was a junior bridesmaid, and her nephew, Joshua, was ring bearer. Constatino Scarces was best man. Danny's nieces, Chloe and Rylee were flower girls.
Under her wedding gown, the bride wore custom blue sneakers with the date of the wedding eumbossed on them. Why? "Because my feet would have been killing me in high heels." Danny joined her with black sneakers.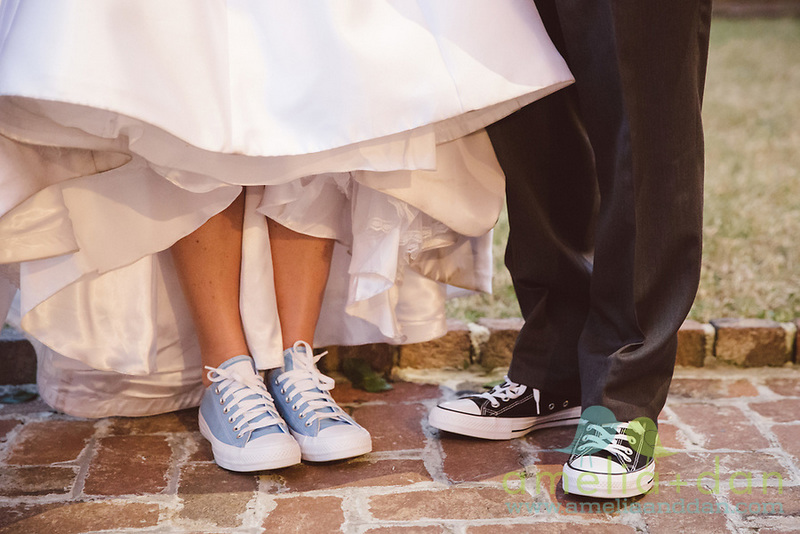 After the wedding, there was dinner and dancing to a live band at the Aiken House.
The bridal luncheon was at High Cotton and the rehearsal dinner at Poogan's Porch.

Jamie, a graduate of Auburn, and Danny, a graduate of Penn State, will reside in Tampa, Fla. where they have a house. Their delayed honeymoon will be a trip to Iceland in January.